Two weeks ago the kids and I took a road to trip to New York State for a weekend away!
Nothing says fun like a 5+ hour road trip… by yourself… with two kids…right?? 
I was a little nervous traveling without Dan, but the kids were absolutely amazing. I shouldn't have been surprised, since they are seasoned travelers at this point, but nonetheless, I was super proud of them. And of course, I made sure to tell them! 
On our drive up to Rochester, NY we stopped at the Corning Museum of Glass in Corning, NY. Visiting a glass museum with kids was a lot of fun! They learned a lot and were exposed art, science, and history, all while having a good time!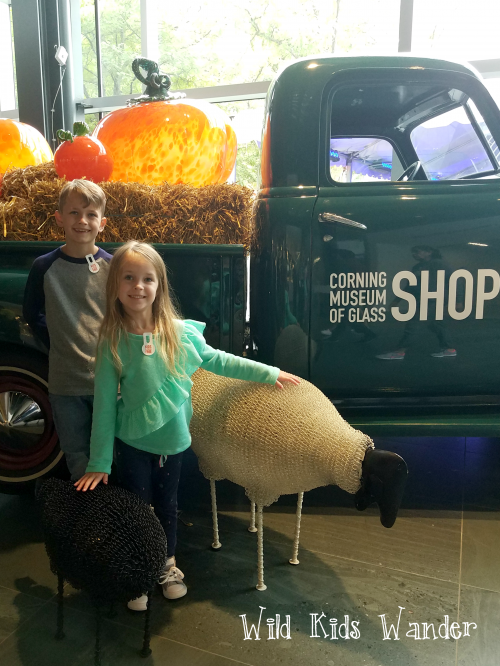 By the way… If your mind automatically goes to Corning Ware Cookware, there's a reason for that! Corning, NY is the birthplace of those classic white bowls with blue flowers that all of our mothers and grandmothers had (or still have) in their kitchens.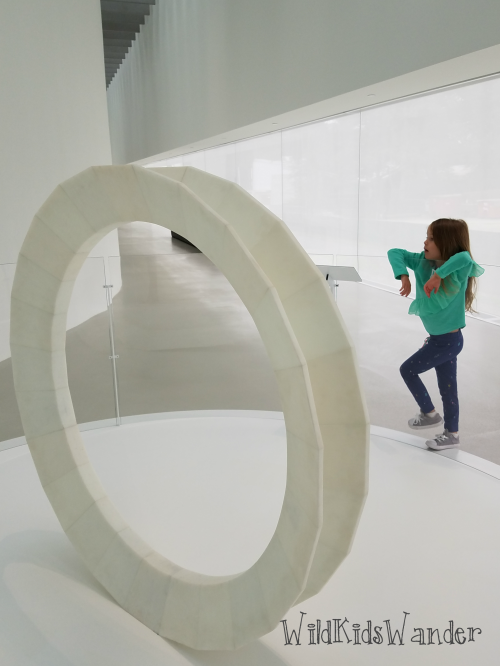 I would describe the Corning Museum of Glass as an art museum, science museum, and history museum all in one building.
What Makes It Kid-Friendly:
Visiting a glass museum with kids, especially this one, offers so much to do! Between the hand-on exhibits, live demonstrations, and scavenger hunt, the Corning Museum of Glass is a great place to take the kids.
Let's talk about the "science" part of the museum first. On the 3rd level of the museum, where the majority of the science-based exhibits are, kids will learn about how heat affects the opacity of glass, what e-glass is and how it helps conserve energy, how conducting electricity through glass can affect liquid crystals, how glass and water can alter appearance, and how to use heat, gravity, and other tools to affect the shape of glass. All of these exhibits either have something hands-on, or have a live demonstration, like the one pictured below.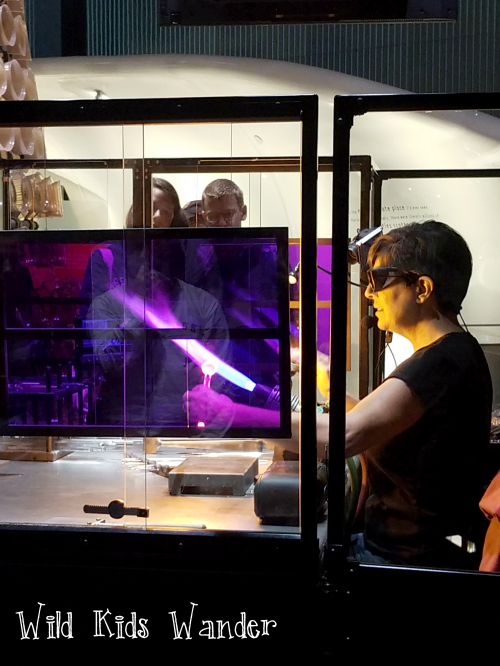 I wasn't sure how the kids would react to the "art" section of the glass museum, but they really enjoyed it! This is probably where we spent the most time, reflecting on (sometimes literally!) and appreciating the art that was created out of glass. Here are a few of our favorite pieces, though I could post more. I loved that they could see how creative artists can be out of one single material. 
The "history" section of the museum had an amazing exhibit featuring 35 centuries of glass. The exhibit is in chronological order, starting with glass items that were made almost 4000 years ago! There is a scavenger hunt the kids completed, so that kept them even more interested in looking for pieces from different time periods.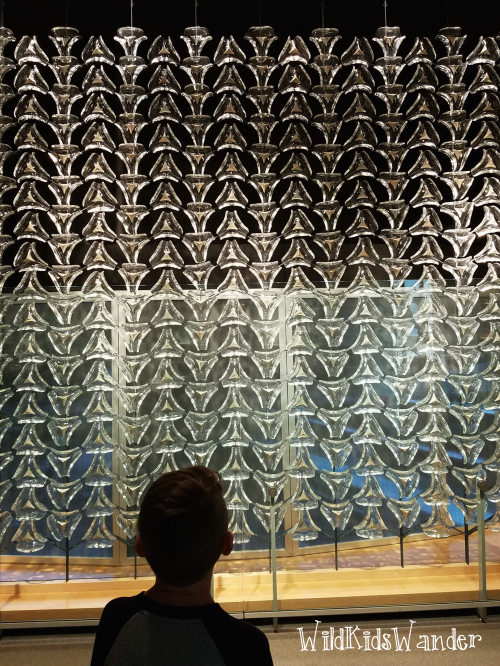 The hit of the day was the 30 minute glass-making demonstration.  Right before our eyes we watched a hot glass blob (not the technical term, but you get the idea!) transform into a beautiful vase. It was fascinating learning and watching the process.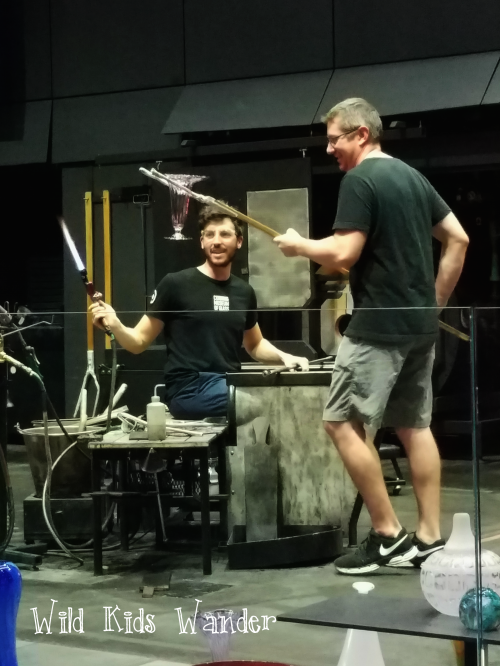 The lower level of the museum hosts a cafe (we didn't eat, but it smelled delicious!) and a huge museum shop, featuring glass products from all over the world, as well as local artisans.  There is also an option to make your own glass object (we visited in September, so it was a glass pumpkin).
Overall, visiting a glass museum with kids was a great choice!  We spent about 2 hours there, but could have spent more time if we had watched all of the available demonstrations. Although a museum about glass may not be the first thing you think to bring kids to, I highly recommend it! The best part, if you purchase an adult admission, kids are FREE!